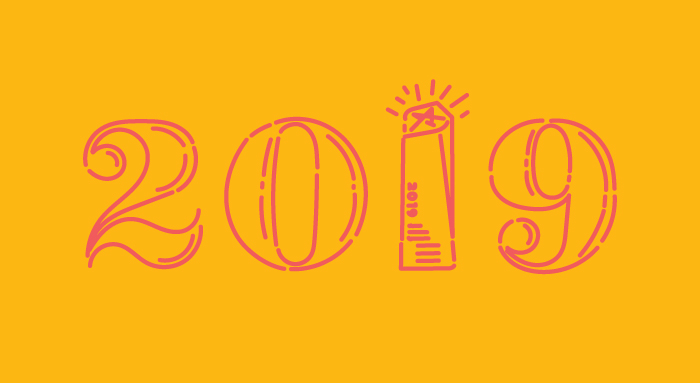 2019 Jacksonville ADDYs
All of the hooting and hollering coming from downtown Jacksonville wasn't just emanating from the monster truck rally at TIAA Field. The Shepherd crew was cheering up a storm in WJCT's studios across the street, where the Jacksonville Ad Federation's 2019 "ADDY Awards" were being held. All totaled, the agency received 21 total awards on the night, including Best of Show, a Judge's Award, 5 Golds and 14 Silvers.
Our packaging design for Bold City Brewery's seasonal flavors earned 4 Golds and Best of Show, while our brand identity work for Reve Brewing nabbed both a Gold and a Judge's Award. In addition, the agency also took home 14 Silvers for work we created with Community First Credit Union, Jacksonville Jumbo Shrimp, M.C. Pressure, All Beaches Experimental Theatre and the North American Veterinary Community, among others.
"I'm very proud of our team, and thankful to all of our clients," said Shepherd President Mike Russell. "Winning awards for design, broadcast, advertising and digital reflects the creative versatility and standards Robin Shepherd set for the agency when he opened the doors 35 years ago.
"It was a good night for an agency fortunate to work with a lot of great clients."
The judges, who hailed from agencies in Atlanta, Raleigh and New York, had kind words for all of the work, and for the design work of Shepherd Creative Director Kendrick Kidd in particular.
"Your work speaks to the city of Jacksonville – amazing execution and visual storytelling at a very high level," commented one judge regarding the can series designed by Kidd for Bold City Brewery's seasonal flavors.
"It's a real pleasure to come across a group that does design to this level of perfection and sophistication. There's not a thing in the world about any of this that could be changed and made any better. It's phenomenal work, and you guys have a lot to be proud of," stated another judge who remarked on the brand and graphic system we created for Atlantic Beach's newest brewery, Reve Brewing.
A big thank you to all of our clients for giving us the opportunity to put our creativity to work, to AAF Jacksonville, and to the rest of the North Florida agency community for continuing to produce work that we can all be proud of.
BEST OF SHOW
Packaging Campaign – Bold City Brewery Seasonal Flavors
JUDGE'S AWARD
Integrated Brand Identity Campaign – Reve Brewing
GOLD ADDYs
Packaging Single Unit – Bold City Brewery Big John's
Packaging Single Unit ­­– Bold City Brewery Vernon's Pils
Packaging Single Unit – Bold City Brewery Kilt'em Wee Heavy
Packaging Campaign ­– Bold City Brewery Seasonal Flavors
Integrated Brand Identity Campaign – Reve Brewing
SILVER ADDYs
Printed Annual Report – NAVC
Ambient Media Installation – Jason Tetlak's Brooklyn Community 3D Mural
Poster Single – ABET Wait Until Dark
Poster Campaign ­– ABET
Social Media Campaign – JoRetro Vintage Market New Store Location Announcement
Local Television Advertising Campaign – Community First Credit Union Ever Wish
Local Integrated Advertising Campaign, Consumer – Jacksonville Jumbo Shrimp
Local Integrated Advertising Campaign, Consumer – Jacksonville Zoo and Gardens Dinosauria
Local Integrated Advertising Campaign, Consumer – JoRetro Vintage Market Pyrexfest
Illustration Series – M.C. Pressure's North Florida Beaches
Still Photography Campaign ­– Threat Supply 2018 Season
Self-Promotion, Branding – Bishop's Gate
Self-Promotion, Online – Shepherd Instagram
Self-Promotion, Integrated Campaign – Shepherd Rebrand
More News