6 Elements For Effective Leadership During A Pandemic
Pandemic, social unrest, economic uncertainty... 2020 has had it all and more. Almost overnight annual plans were out the window, budgets were cut, and everyone from clients to employees were nervous and wanting answers and assurance from leadership. But, if you are one of those in leadership, and are honest with yourself, you were just as confused and nervous as everyone else. Yet, you had to step up and provide some clarity and direction.
As a leader of a small to midsize creative agency, I found the answers in being extremely flexible and focusing on the basics, while having consistent, open and honest communication of the issues being faced and the steps being taken to address them. While none of us want a repeat of 2020, there are some key learnings we can take into future crises, be they national, local, or even company-specific.
 
People: It's a cliché that our people are our most important asset, but like many clichés, it happens to be true. Especially during a crisis, a leader's complete focus and attention must be on the employees and meeting their needs. They are the ones whose work and dedication will ensure the survival of the company. This is the time to be completely honest and open so that everyone understands and supports the tough (sometimes heart-wrenching) decisions that have to be made. Communicate, communicate, communicate. It cannot be overdone.
 
Technology Infrastructure: Technology must be up to date so that the entire company can work seamlessly from anyplace at any time. As soon as we saw reports of the virus being in the United States, we immediately installed VPN access on all company computers and made sure we had enough bandwidth for everyone to work from home, especially art directors who need to move large files.
 
Employee Flexibility: Everyone's personal situation is different and flexibility must be built into the system for them to be able to do their jobs while also attending to their family needs, be it young children, aging parents, or any of the other issues for which they may be the key support person. When hearing the first reports of local infections, we immediately went to 100% working from home and plan to continue into 2021. 
 
Client Communication: During a crisis, constant client communication and guidance is more important than ever. This is a time when a client's trust and loyalty can really be earned by going above and beyond the terms of your contract and doing what needs to be done.
 
Financial Strength: Having strong financials is always important, but none more so than in the face of a crisis. Having a savings cushion and access to a line of credit allows the forgoing of knee-jerk reactions and gives the flexibility to continue making long-term decisions while riding out the storm. As was evident with the Paycheck Protection Program in the current crisis, moving quickly to take advantage of any federal or state programs can make a huge difference and buy much needed time in which to make adjustments to rapidly changing environments. 
 
New Business Growth: Even in the middle of a crisis, new business activity is critical. While the world is seemingly falling apart and everyone is just hanging on for survival, life still goes on and there are new business opportunities available. Precisely because of the crisis, a lot of projects are up for grabs and an agency that is flexible and can turn work around quickly can still win. 

At the end of the day, leading through a pandemic is a lot like leading through other hard times and uncertain days. You have to do your best to protect your values, stick to your priorities, and be the visible example of what you're preaching. Maybe the biggest lesson from 2020 is that the things we did to adapt and survive are the very things we should be doing every day, crisis or no crisis.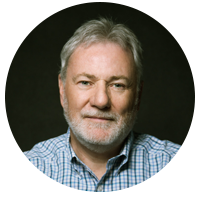 Mike Russell
President / CEO
More News