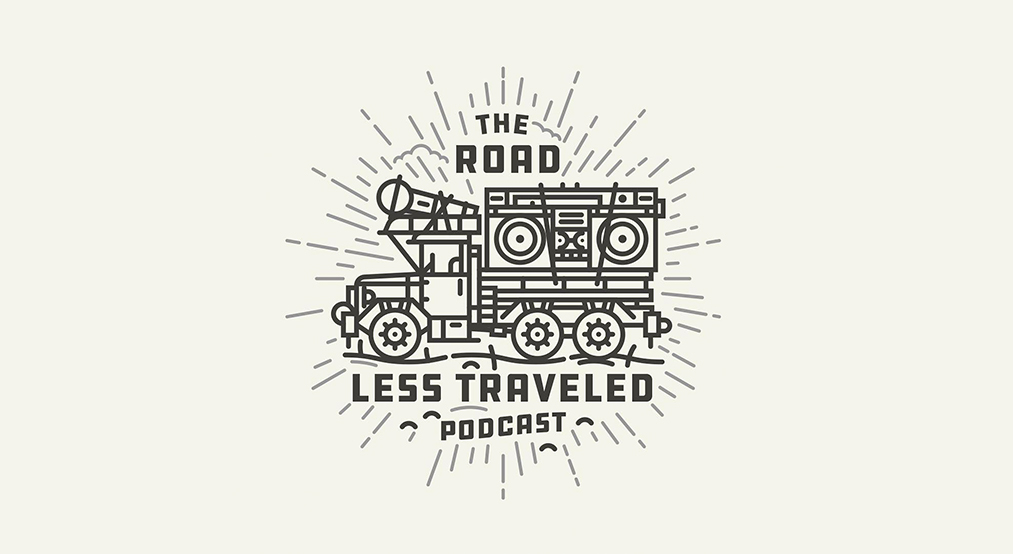 Listen to Creative Director Kendrick Kidd on The Road Less Traveled Podcast
"Talent isn't an excuse for being a jerk, ever. Actually, there's no excuse for being a jerk ever. Be nice to people, be good to people."
It's a simple motto but if you've ever spent some quality time with our Creative Director Kendrick Kidd, you've probably heard something similar.
Last month, Kidd had the chance to sit down with host Sandro Young of The Road Less Traveled Podcast, a Dusty Nomad production. Dusty Nomad is an outdoor and lifestyle brand that seeks to connect with both world-class travelers and aspirational adventurers through wanderlust-inspired design.
Kidd is featured talking about design in Jacksonville, survival of the fittest, finding perspective through parenthood, and how kindness and tenacity outweigh talent.
"You can't be averse to change no matter what profession you're in, no matter if it's design or television or music or whatever. There's always going to be something new that's coming along that you either have to be on top of or figure out a way to evolve into. The sooner and more you embrace that, the more longevity you can potentially have in a career."
Young goes on to call Kidd part of the "rad dad category," asking him how he parlays the identity he's gained through experience into staying ahead of the curve.
"To me, technology is a tool. It's not necessarily an idea or the way that you think. That will never get old. The way you think and the way you approach things will never go out of style. You'll always evolve it and you'll be able to apply it in different ways."
When asked about the decision to make Jacksonville his home-base as opposed to a larger market, Kendrick says, "These days you can pretty much live where ever you want and do the kind of work you want to do. There is something to be said for living in larger markets where more opportunities are happening, but the reality is if you're pushing and you're working hard you can make a lot of that stuff happen from any part of the world."
Kendrick says he's proud to represent Jacksonville while excelling at his craft.
"Right now, there is this upwelling of local business and makers and doers. We're at this point now where it's actually moving in a really positive direction. Hopefully people that are coming up or young people within the community see that it is possible to stay in your home town or live in a place like Jacksonville and have a life that's very fulfilled and successful."
Additional podcast guests include Stephen DiMare of Mayday Icecream, Hyppo and Cousteau's Waffles, Logan and Brittany Moore and Amanda Gibson of Good Dough, Zack Burnett of Bold Bean Coffee, Hotel Palms owners Greg, Julie and Stevan, and the band Salt & Pine.
Download the full hour episode and learn more about The Road Less Traveled Podcast and Dusty Nomad here.
*Episode 15 of The Road Less Traveled Podcast is presented by Good Dough.
More News